Exhibition Stands Hove – Did you know It's now more affordable to promote your business outdoors?
Get maximum exposure for your brand with low-cost outdoor displays. Better still, order now and save up to 30% with our special summer deals.
Are you considering a homepage redesign?
Do you have the right conversion paths in place to get leads?
Are you planning any outdoor events this summer?
Going to a festival or fete?
Selling your product at a fair or farmers' markets?
Sponsoring a fun run or sporting event?
Could your promotion be working harder with some ags outside your premises? -They're now such low-cost you can afford to change the design several times a year. We make this display range in our UK-based production hub, with a small army of talented seamstresses.
We've invested heavily in direct-to-fabric printing technology, to give you unrivalled value. Our large UK stockholding of frames, ags and accessories means you can be con dent of fast turnaround.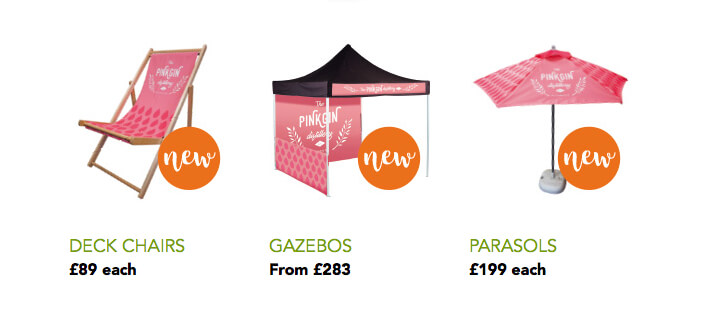 DOWNLOAD OUR SUMMER LOOKBOOK
Get inspired by our collection of Exhibition Stands