Getting the most from selling online
Merchandising your online store
Small business marketing agency is what we do best here at Nettl of hoveAs more and more people get in the e-commerce action it's important to remember how it all started. Shops and stores showcased their products, built their reputation, looked after their customer base and spread the word.
Although as technology and behaviour changes, and a whopping £133bn a year is spent online, has the philosophy behind retail success really changed at all? Or have popular e-commerce stores taken the essence of what works on the high street and simply delivered these values online? for example: baby boutique 
It may seem like a whole new ballgame but the principles of our offline shopping experience remain steadfast in our experiences online. Utilising these principles in the online world will help you get the most from your website:
Merchandising your online store
Credibility and trust
Customer experience
Making yourself known
Merchandising your online store
Seeing as your product is the star of the show, today we're going to start with #1, merchandising your online store. Let's begin by checking off some important tips to help you showcase your swag.
Real world example of e-commerce merchandising done well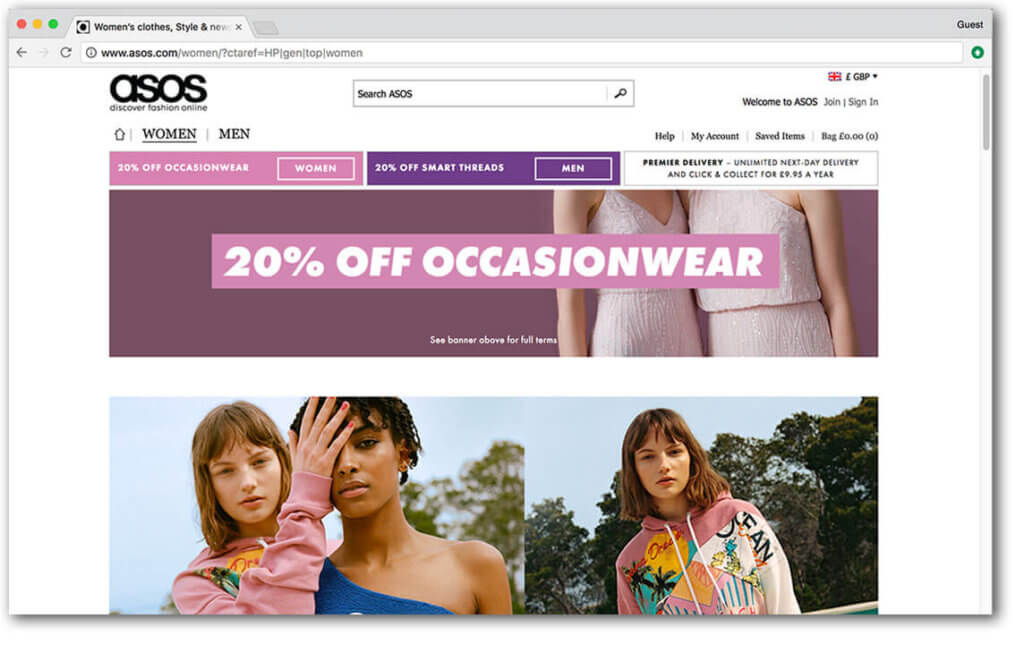 Make your ideas a reality.
We would love to hear from you